When it comes to skylines, New York City has cornered the market. Big, beautiful, easily-recognizable buildings line the Island of Manhattan from north to south giving it one of the most-recognized skylines in the world. Throw in the Statue of Liberty, and NYC is unequaled in universal recognition of the city.
Even though the buildings are spectacular to look at from street level, they are even more exciting to view from the observation deck. In Midtown Manhattan there are two buildings that are easy to recognize for most people – The Empire State Building and the Chrysler Building. If you ask most people, the love the sleek design of the Chrysler building, but it doesn't offer the same view as its rival. The Empire State Building offers an amazing view from both the 86th and 102nd floors and it is visited by around 4 million people every year.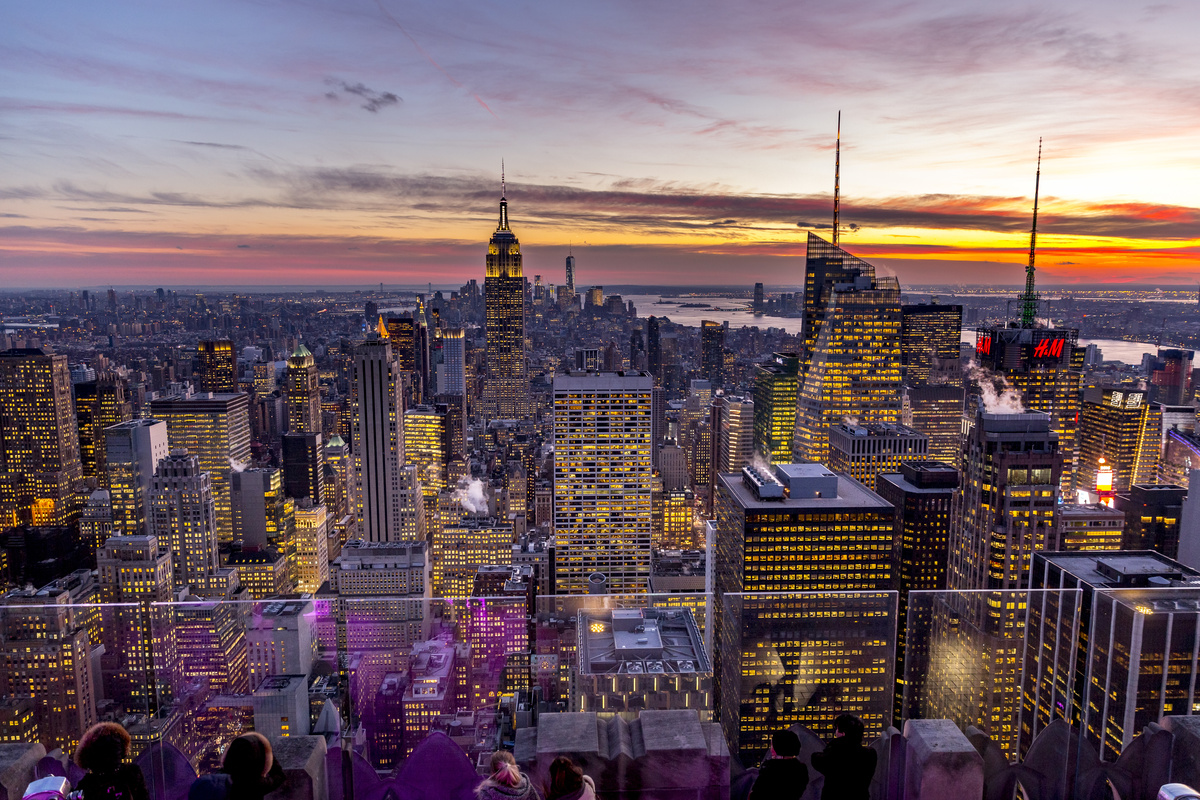 One of the best views from the Empire State Building is overlooking Times Square at night. Though the building is a little too far to look directly down on the area, it does give a unique perspective of the bright lights that shine brightly from this famous area of non-stop activity. Looking over the city in the evening is also a great experience that you just cannot appreciate during the day.
But as good of a view that you can get from the Empire State Building, there is a better one in Midtown Manhattan. The "Top of the Rock" at Rockefeller Center provides the best view of NYC possible! From this lofty area you can get a perfect view of Central Park during the daylight hours and you can get amazing shots of the Empire State Building (and its colorful top floors) at night.
Top of the Rock also excels by providing completely transparent walls that allow you to get a completely unobstructed view of the city. The walls are also easy on cameras, so you do not get a reflection when you take a photo.
One more great thing about this amazing attraction is that it offers a three-floor observation deck experience. It is very modern and is a fun time for people of all ages. When compared to The Empire State Building, aside from the history and grandeur of the structure, Top of the Rock wins on almost every level!